paint FAQS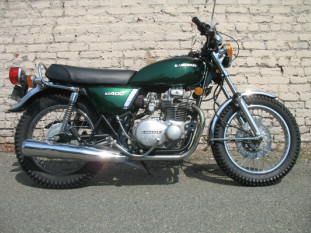 What does Naylor Finishes charge?
We charge a flat hourly rate plus estimated supply cost. Deposits are expected for jobs over $400.
What does the cost of a motorcycle paint job?
A full custom paint job with minimal repair starts around $1000 but can be lower or much higher depending on design and condition.
Single Color?
Start at $600 and can increase based on the type of paint used.
Two Tone?
Start at $800 and can increase based type of paint and complexity of the design.
Flames or Graphics?
Start at $1100 and can increase based on the complexity of the design.
Helmet Designs?
Start at $325 and increase based on the complexity of the design and underlying repair work.
*Listed paint prices are based on a 2 fenders and 1 gas tank style of motorcycle, such as a H-D Sportster. Price range increases for bikes with multiple panels such as a touring bike or full fairing sport bike. Prices increase depending on repair work needed prior to paint.
What is an estimate vs a quote?
An estimate gives you an approximated price based in part on your answers to the questions below. A quote is an exact price for the project that is provided once we have seen your motorcycle and/or parts in person and have finalized the exact details of your design.
Please provide detailed descriptions of the following when inquiring about a paint project:
What do you want your custom paint job to look like?

Are there any repairs needed such as scratches, dents, cracks, chips, etc.?

Is the current paint original or has the bike been repainted in the past?

Are there any decals that need removal?

If the parts are new, what condition are they in? Raw, primed, painted?
Your estimate will be more accurate if you provide pictures of the parts to be painted as well as examples of the kind of paint work you are interested in.
Please fill out the
Contact
form for your free estimate. If there are pictures please email estimate request to
theartist@naylorfinishes.com
Estimate requests will receive a response within 24 hours.
Can you service long distance customers?
Naylor Finishes provides paint work to cutomer outside of Virginia too!
We can provide concept renderings, progress videos and pictures that keep the customer involved when they can't come by the shop.
Ship us your project, we'll paint it send it back to you in custom made shipping material.