from Concept Rendering to Custom Paint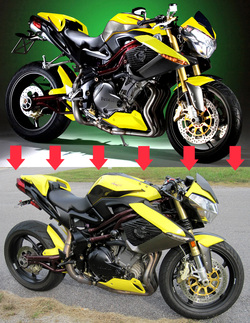 For our clients who are not 100% sure of what they are looking for in their custom paint job, we offer a Concept Rendering service to help finalize a design.

After an initial consultation, a concept rendering is created that explores various design layouts and color combinations. Up to three options will be created for the client to review. After a second round of consultations and critiques, a final direction and rendering will be created. Now everyone is on the same page and the dirty work can begin.

There is an up front fee of $50.00 for the concept rendering service. The fee is then then rolled into the price of the paint work and becomes a courtesy to our clients. If additional renderings are required, the fee will be negotiated depending on the extent of the work required.